OUTDOOR, PRINT
& DIRECT MAIL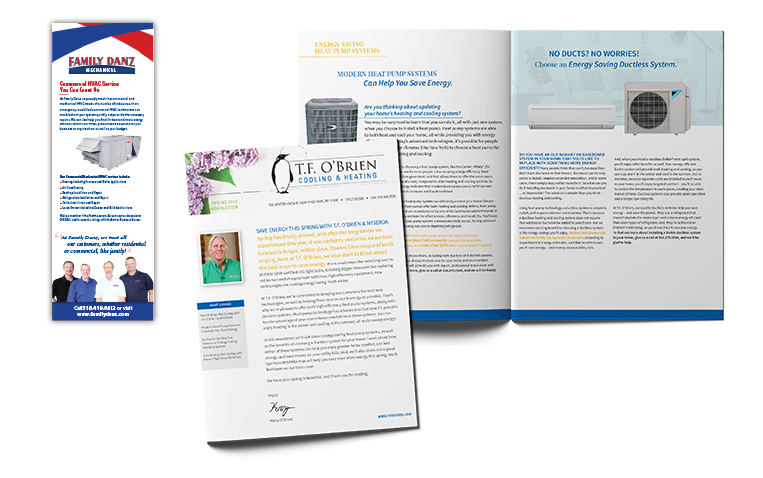 Even in the digital age, outdoor advertising and print media maintains its position as a powerful and efficient element in an ad campaign, offering tangibility and credibility to your HVAC business. MPW Marketing's gifted design team can take your print collateral, billboards and more from everyday to extraordinary, making you stand out from the crowd so that you and your HVAC dealership are seen by the masses in the very best possible light.

With a team of expert designers, MPW provides HVAC companies with clean, beautifully designed pieces that are nothing short of amazing. From the initial concept to the finished product, you get incredible results when you choose us to design your piece. Whether you need a new brochure or sales support material, print ads that pop or billboards that make commuters take notice, our talented design team can help your own unique HVAC brand stand out from the crowd.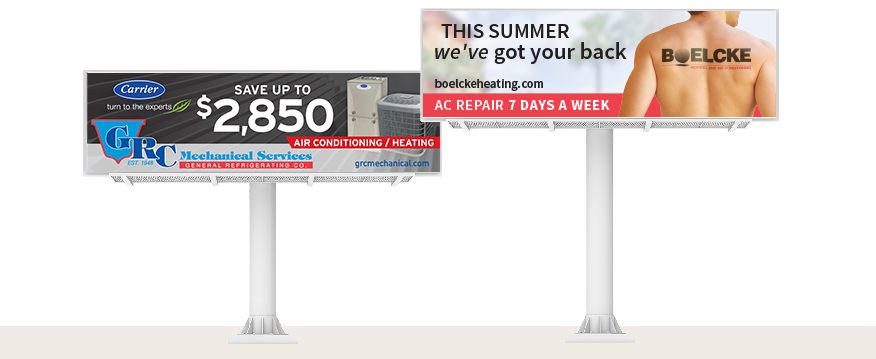 When you choose MPW for your outdoor and print needs, you'll get clear, consistent messaging across a broad spectrum of mediums.
At MPW, our talented team knows you need to present your brand in the best possible light, and that in the HVAC industry, consistency is key. That's why we offer a full range of marketing services, so you'll always look your absolute best. In addition to providing you with quality outdoor and print materials, we're also pleased to offer our HVAC clients the following: